Stuart Steinberg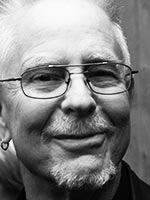 Stu Steinberg grew up in the Washington, DC, area and served in the US Army during the Vietnam era; he was awarded two Bronze Stars and a Purple Heart.
Steinberg earned a BA in Political Science, a law degree from the Franklin Pierce Law Center (now the University of New Hampshire School of Law), and an advanced law degree from the Georgetown University Law Center, where he was a graduate teaching fellow from 1980-1982.
From 1983–2004, he worked as a public defender and capital defense investigator. In 2009-2010, he was a counter-narcotics adviser with the UN Office on Drugs and Crime in Afghanistan, where he helped train the Afghan Border Police for interdiction operations along the Iranian border.
He has been a service officer for Vietnam Veterans of America since 1978. In addition, he has been a service officer for the United Spinal Association since 2005, specializing in claims for veterans with spinal cord injuries. He is also the co-founder and chairman of the National Veterans Rights Association.
Steinberg lives in the high desert of Central Oregon with his wife, Mona, two horses, three dogs, Katie the Kat and two parakeets. Their son, Jonas, is an IT engineer with SanDisk in Salt Lake.