Jay Mitchell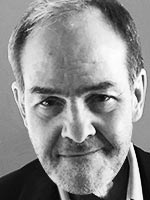 Jay Mitchell is a second-generation broadcaster who began his career as a copywriter at his dad's radio station at the age of 12. At 23 Jay was the general manager of a top ten-market radio station and the national program director of its parent company. He owned a broadcast group in Southeast Iowa; and as a consultant, he has worked with great media companies large and small — from Los Angeles, New York and Chicago to Hot Springs, SD.
Jay's career also includes stints in the advertising world, both as creative director and media buyer.
Currently, Jay edits and publishes The Small Market Radio Newsletter, hosts The Small Market Radio Podcast, and provides interactive consulting services to select clients in the telecommunications field. He also serves on the boards of a number of large businesses and charitable foundations and is active in several Southern California civic and business groups.
He makes his home in Southern California with his wife, Sharon, and their discount designer dog, Issa.