Theodor Pardo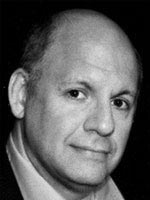 Theodor Pardo has long been a respected member of the international business community, with experience in South America, the Caribbean, the Middle East, Europe, and the USA. He has lived in more than 15 countries, visited more than 40 countries, speaks fluent English and Spanish, and is versed in several other languages. Mr. Pardo's counsel is highly sought.
Mr. Pardo is presently the Executive Advisor to the Chairman and Board of Luminec Corporation and the Luminec Group of Companies. He is a World Ambassador for World Peace One. He is the Director of International Business Development for the renewable energy company, Solecore America, Asia, Europe, and the Middle East (the world's leading high-concentration photovoltaic solar energy technology, electric vehicle technology, battery technology, and hyper-charging systems). Mr. Pardo is also an executive adviser and consultant to companies that provide wastewater treatment for the oil and gas industries.
His business and consulting skills applied to start-ups and established companies, including financial management, business development, international sales and marketing, strategic alliances, joint ventures, co-productions, and distribution pacts. These have led to successes in the fields of communications, health and wellness, real estate development, and new environmental technologies, with an emphasis on renewable green energy, wind, and solar.
Mr. Pardo has a background in architecture and a degree in Urban Planning, and has taught architecture in Caracas, Venezuela, and participated in various construction and development projects in South America. He was the designer of the award-winning "Casa Caribe" low-income housing project, which was involved in aboriginal dwelling-behavior studies that led to several expeditions to the heart of the Venezuelan rainforests. He was Commercial Director of a global multidisciplinary archaeological, anthropological and ecological research organization and a member of a team of explorers conducting investigations (overseen by the United Nations) in the deserts of South America and other unique locations around the world, regarding ancient cultures and their technologies.
Mr. Pardo was the Founder and President of a TV project, "Worldwide Local News Networks," and was Co-Founder and VP of International Marketing for the "Hometown News Channel." He was involved in development of new environmentally friendly mining technologies for precious metals and polished precious stones, and has been involved in the art trade, "Old Master Art," and art recovery through the documentation and classification of rare and historic art pieces.