Clay Kempf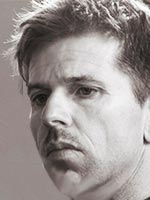 As a California native and Bay Area resident, Clay earned himself the moniker "Clay from the Bay." He graduated from San Francisco State University with a BA in Cinematography. In 2003, he ventured on his own to be a freelance filmmaker and never looked back.
He has won cinematography awards for projects like a WalMart/FairTrade Coffee documentary shot in Brazil, business awards with Rolls-Royce, and Internet awards for Verizon Domestic Violence Awareness.
Filmmaking has taken Clay around the world to Tokyo, Italy, Africa, Brazil, and Turkey. His projects include the documentary "Stu Steinberg," winner of the Oregon Documentary Film Festival; the short "Playing the Pendulum," making the national film festival circuit; and shooting Kirk Hammett of Metallica for his book tour.
FULL RESUME